Travel photos (click on navigation bar at left). Last updated 08/21/05.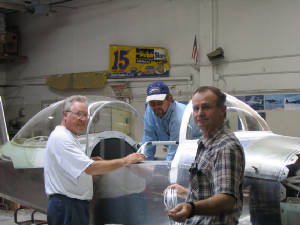 Getting some much appreciated help at Pietsch's Air Service in Minot, ND.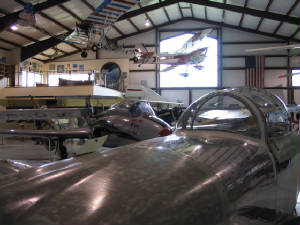 N598X in the Dakota Territory Air Museum, awaiting the DAR.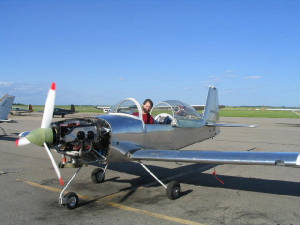 The first engine start went well.
The RV grin after the first flight... proof that it CAN be done!